Modern businesses and other organizations demand modern solutions when it comes to building security.  Many properties such as offices, commercial premises and schools require stringent security measures, but due to the high numbers of people entering and exiting such buildings at all hours, traditional mortice lock doors are simply not an option.
For such applications, available types of door locks include:
Mechanical Door Locks
Electronic Digital Door Locks
Swipe Card Door Locks
Biometric Door Locks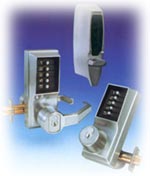 Of these, mechanical and electronic digital door locks are the most common type found on most modern buildings as they offer a high level of security without the inconvenience of storing personal or key card data for every individual who may visit the premises.  Especially when combined with keyless gate locks Milton Keynes organizations have found digital door locks to be adequate for all but the most sensitive areas.
If access to a door is to be limited to a finite number of people – say, the employees of a firm – then by fitting a swipe card door lock Milton Keynes companies can further control access to their site.  More information on swipe card door locks can be found here.
Digital code locks are so convenient because they use a numerical access code which is punched into a keypad to gain access.  The code can be shared with any authorized personnel, so cutting extra keys is not necessary, no matter how many people need to use the door during the course of a day.  Forgotten keys are also a thing of the past!  Should the access number be revealed, most of these mechanical door locks are easy to recode for the protection of all personnel.
The wide range of locks from Borg Locks provide economical access control for a variety of light to heavy traffic areas such as storerooms, cupboards, and office doors, and with prices starting from £49.00 you can secure your property but still provide easy access at a reasonable cost.
OTHER BRANDS OF DIGITAL DOOR LOCK MILTON KEYNES
Digital door locks from Kaba Unican, Lockwood, and Lockey provide a medium duty range of locks for both commercial and industrial applications. Our heavy duty digital locks are from the Kaba Unican range of outstanding quality locks which are suitable for both internal and external use in high traffic areas such as main entrance doors.
If you are in any doubt and you require assistance in choosing the correct digital door lock for your particular application please call 01908 617575 or contact us online for help and advice from one of our locksmiths.
See below for the full range of quality Borg digital door locks Milton Keynes which are always in stock.
Borg Locks have a full range of mechanical digital locks from basic light duty locks to heavy duty mechanical locks suitable for high traffic doors. The are the only company to have produced the CU copoer coated mechanical digital locks that help to spread viruses and are suitale for all health care uses.
We stock the full range of Borg locks. Please contact us with your requirements at: sales@brinnicklocksmiths.co.uk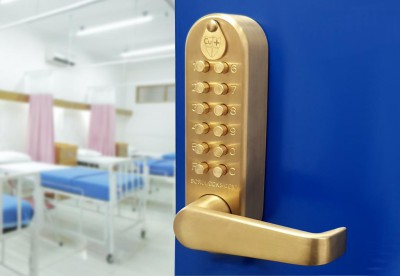 Lockey Digital locks are the original digital locks that are still manufactured in Japan.
The lockey range is very dependable and is our mechanical digital lock of choice as they are a long lasting and well made digital lock with parts readily available if required. Lockey only make mechanical locks but they make a full range including locks for wood, aluminium and steel doors.
For more information please visit: https://www.lockeydigital.co.uk/ or contact us at: sales@brinnicklocksmiths.co.uk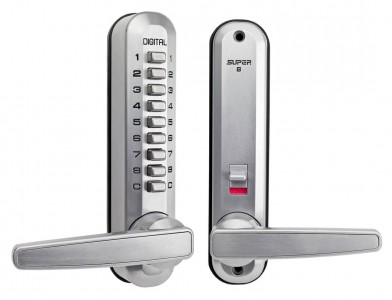 Asec digital locks are one of our manufacturers that we use a lot as the supply a good wide range of mechanical digital locks including the Easicode range which does not need to be removed from the door to change the code, which makes changing the code on a regular basis easy to do.
We stock the full range of Asec digital locks so please contact us on sales@brinnicklocksmiths.co.uk for further information.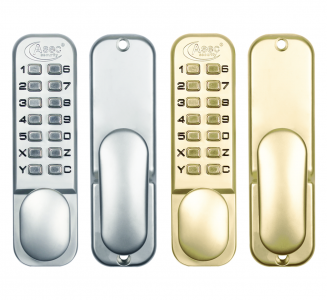 Codelocks have a wide range of both mechanical and electronic digital locks in their range.
The Codelock Electronic range comes in medium to heavy duty locks with the "Smart Range" have keypad, proximity card and Bluetooth access. There are also electronic locker locks in the range which are perfect for Gyms, and leisure centres as well.
For more information visit https://www.codelocks.co.uk/ or contact us at:      sales@brinnicklocksmiths.co.uk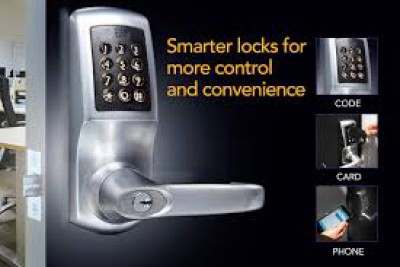 Kaba Unican locks are a very robust range of mechanical digital locks which we use in hospitals, banks and doctors surgeries. The locks are fully serviceable with a full range of parts available should they be required. The locks are very heavy duty and give many years of service.
For more information please contact us at: sales@brinnicklocksmiths.co.uk
https://www.dormakaba.com/gb-en/solutions/products/door-hardware/locks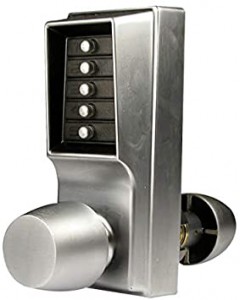 The Lockwood digital locks are a range of good quality mechanical digital locks that are now made by Assa Abloy and are available in both mortice and rim nightlatch versions.
We do not keep these in stock but we can supply for next day delivery if required.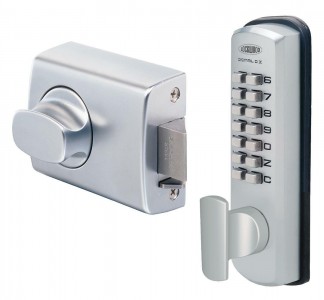 The Keylex range of digital locks is suitable for use in extreme conditions due to their well made design. The cost of these locks does reflect the heavy duty use of these locks and we have used them in remote locations on occasions and they have proved to be very effective.
These locks are available to order with a 2-3 day lead time.